Pasadena Probate Lawyer
Probate is often the most appropriate method by which to carry out a person's last wishes. In some cases, where there was no will or estate plan in place, probate is usually the only option for settling an estate.
At the law office of Korompis Law, the Pasadena probate attorney and her legal team work with clients in Los Angeles County to create estate plans that fit the particular circumstances of each client. The pros and cons of each estate planning tool are discussed relative to personal circumstances. Client relationships are prioritized, and decisions about legal services are made based on client needs and preferences. Going through probate may be completely avoidable in one situation but absolutely necessary in another.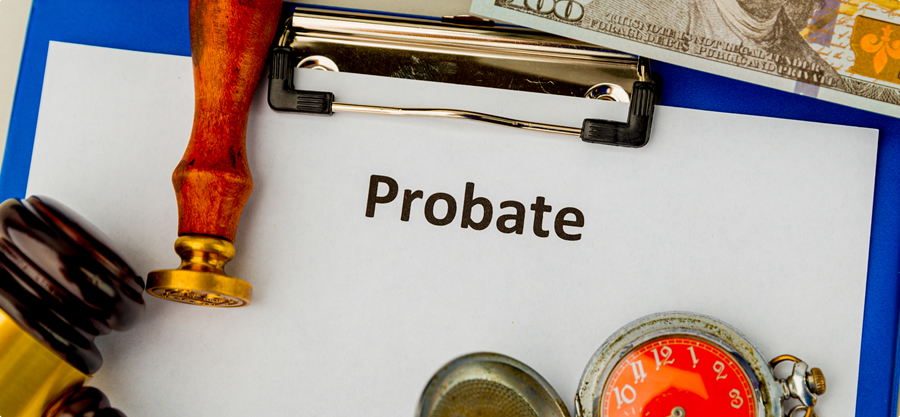 The Probate Process
A probate case begins with filing a petition in a California probate court. This is usually done by the person with the original copy of a decedent's will. Any interested party may initiate the proceeding if a person dies without a will. Once a probate petition is filed, a will is validated, and the personal representative is confirmed. An administrator is appointed to represent the estate of a person who died without a will.
It is the responsibility of the person appointed to represent the estate to identify potential heirs, inventory and value estate property, notify potential creditors, and wrap up a decedent's business affairs. When everything has been taken care of to the court's satisfaction, the representative will distribute the remaining property according to the terms of the will or statute. The process typically takes close to a year to complete and can go longer depending on the size and complexity of the estate.
Is Probate Automatically Triggered?
Probate will not start until a petition for probate is filed. The custodian of a will has 30 days to present the will to the clerk of the probate court in the county where the decedent lived and provide a copy to the personal representative named in the will (if other than the custodian).
Once probate has been started, it will proceed through various steps under court supervision until the estate property has been distributed to the new owners – at which time the estate ends, and the probate will close.
When Probate is Necessary
If a person has executed a will or dies without having a will, probate will usually be necessary. However, there are some types of assets that can be set up to transfer to beneficiaries upon death and can avoid probate even if a will exists. California also offers a more streamlined property transfer process than formal probate for estates under a certain total dollar value or that have real estate under a certain value.
Parents with minor children will often want to appoint a guardian in their estate plan. A court proceeding is necessary to determine whether the guardian's appointment is in the best interests of the children and to legally confirm the appointment.
Are There Alternatives to Probate?
California actually has a lot of available methods and tools that residents can use to transfer property when they die without going through probate. The following options can be used to transfer property at death by those who qualify:
Pay-on-death beneficiary designations

– Many times, contracts with financial institutions or management firms allow account holders to designate beneficiaries to receive the proceeds from their accounts when they die. Bank accounts, retirement and investment accounts, and life insurance policies typically allow owners to designate pay-on-death beneficiaries.

Living trust

– A living trust is a common alternative to making a will in California. All property to be governed by the terms of the trust is transferred to the trust and then managed by the trust creator during their life. At death, the property is transferred according to the terms of the trust without court supervision.

Right of survivorship

– Some forms of joint ownership have survivorship features automatically transferring the interest of a deceased owner to the surviving owners.

Spousal or Domestic Partner Property Petition

– This type of petition allows a surviving spouse or partner to petition a probate court for the limited task of identifying the survivor's share of community property and the amount of property the survivor should inherit from the decedent.

Community Property Agreement

– All property acquired during a marriage or domestic partnership in California other than by gift or inheritance belongs to both partners equally. Partners can further agree to convert all of their separate property to community property, and that upon the death of one partner, all community property belongs to the survivor.

Transfer on death (TOD) deeds

– In California, a person can execute a TOD deed for a single-family residence with less than 40 acres of agricultural land or a one to four-unit residential property. The right of Californians to use TOD deeds to transfer property was recently extended until January 1, 2032.

Transfer on death (TOD) vehicle or vessel

– The registered owner of a vehicle or vessel is allowed to designate one TOD beneficiary on the California certificate of title.Stream-lined Probate Process for Small Estates
Stream-lined Probate Process for Small Estates
For estates under a certain total dollar value that is periodically adjusted ($184,500 for deaths occurring on or after April 1, 2022), California probate law authorizes the transfer of personal property and low-value real property via an affidavit (Cal. Prob. Code § 13100). Qualifying to use the small estate process might be easier than one would think because certain properties are left out of the value calculation.
For purposes of valuing a decedent's estate, the following property is not included:
Vehicles, vessels, or mobile homes
Real property in other states
Property in a living trust
Property owned in joint tenancy
Property passing directly to a surviving spouse or domestic partner
Property passing to beneficiaries outside of probate
Amounts due for US military service
Unpaid salary (up to $18,450 on or after April 1, 2022)
The small estate transfer process for personal property cannot begin until 40 days after the decedent's death.
For real property valued up to $61,500 (on or after April 1, 2022) an affidavit can be used to transfer the property beginning six months after the owner dies (Cal. Prob. Code  § 13200). Real property valued over $61,500 but within the small estate qualifying amount can be transferred by filing a petition and requesting a court order confirming the transfer of the property (Cal. Prob. Code § 13151).
Are There Downsides to the Probate Process?
While probate may be a necessary process for some estates, it can have some drawbacks that might make it a less favorable estate distribution method. Here are several common reasons why probate has earned its bad reputation:
Cost – Probate is a court process and usually means paying attorney's fees. In California, the law sets out the amount attorneys are allowed to collect for fees in probate as a percentage of the total value of an estate. The personal representative of the estate may also be entitled to fees.
Will contests – Some people believe going through probate makes it easier for family members to contest a will. This will depend on the specifics of the last will and testaments
Probate is a public process. Records can be viewed by anyone (often for a fee). Creating a will or estate plan can help ensure a family's privacy during a difficult time.
Should You Avoid Probate?
Whether or not people should avoid probate really depends on individual circumstances and preferences. Many of the 'problems' with probate can be anticipated during the estate planning process and dealt with before they become legal issues.
Probate costs can be negotiated at the time an attorney is hired and don't need to be a percentage of an estate's value. The likely amount of time probate will take can be estimated based on the complexity of an estate and the family dynamics involved. Will contests can be discouraged by including a provision in a will that disinherits those who unsuccessfully contest it. And unless there is celebrity status or a lot of money involved, it's fairly unlikely anyone is interested in someone's probate records.
The best thing to do when considering putting together an estate plan is to get enough information so you understand the available options and what to expect with each one. Estate plans tend to be as individual as the families creating them and should consist of the tools that are able to carry out the wishes of the creators as efficiently and expeditiously as possible. An estate planning lawyer serving Pasadena can provide legal advice about the potential issues involved with probate litigation. With proper planning and forethought, the ensite probate process in California could be avoided.