Credit Restoration
Credit restoration, also known as credit repair, is a necessary endeavor facing many Californians. Millions of Americans have been wrongly denied financing, employment, and housing due to errors on their credit report. Under the US Consumer Protection Laws, credit repair lawyers in Riverside can fight to have erroneous and inaccurate information removed from a credit report.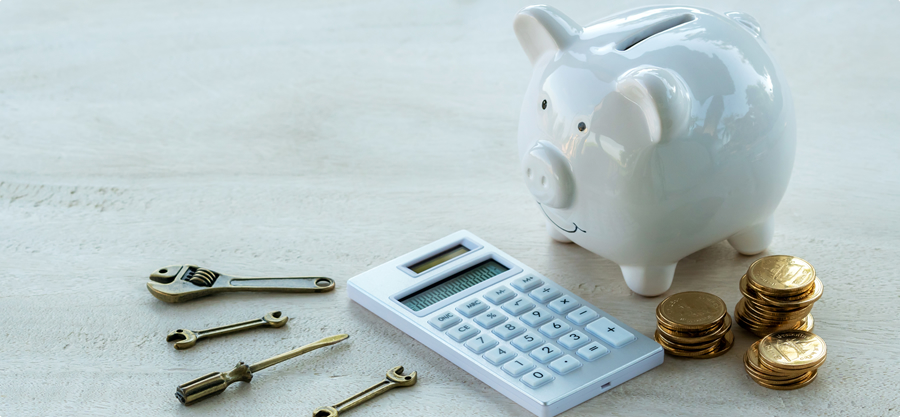 What is Credit Restoration in Riverside?
Credit restoration is the complex process of improving a credit score by disputing any erroneous information on a credit report.
The world revolves around credit. More organizations than ever are asking to see credit reports, from renting an apartment to finding gainful employment. A poor credit score can derail a person's future prospects in various ways.
However, a bad credit score is not always an accurate reflection. Inaccurate information on a credit report can significantly impact a score, leading to numerous adverse consequences. Today, millions of consumers are affected by erroneous credit report information.
How Many Consumers Are Affected by Credit Report Errors?
According to the congressionally mandated study published by the Federal Trade Commission (FTC), 79% of credit reports contain inaccurate information.
In addition, consumers have been filing more complaints about credit report errors than at any other time in history. Recent data from the Consumer Financial Protection Bureau (CFPB) reported :
Consumer complaints increased 54% from the previous year
58% of all complaints concerning credit reporting errors
Debt collection accounted for 15% of filed complaints
Credit card debt disputes followed at 7%
Checking, savings, and mortgage complaints accounted for the smallest number of consumer grievances.
The CFPB report illustrates the extent of the problem and the need for credit restoration services. Many consumers find it difficult to dispute their credit reports' inaccuracies. Despite consumer protection laws, people are finding themselves unjustly at risk for higher interest rates and other unfavorable consequences.
What is the Fair Credit Reporting Act?
The Fair Credit Reporting Act (FCRA) is a federal law that protects consumers from a wide range of unjust behavior from credit reporting agencies and credit furnishers. The FCRA regulates how the three credit bureaus handle credit reports.
The three biggest credit bureaus are:
Equifax
Experian
TransUnion
Credit furnishers, bureaus, and agencies collect and share credit information with one another, impacting a consumer's credit score. When information is erroneous, it can reflect negatively across multiple organizations.
The FCRA gives consumers several protections and rights, including:
The right to access a consumer's personal credit report and examine it in full for any derogatory marks.
The right to dispute said derogatory marks for being incomplete, incorrect, or unverifiable.
The right to seek damages against parties who violate the FCRA
Disputing erroneous and inaccurate credit report information is often challenging. However, it is a necessary step to credit restoration.
Who Can Access a Credit Report?
There are several people who are able to request, furnish, and use the information on a consumer's credit report. If the information is negative, the consumer may be unjustly penalized.
The people and institutions that most frequently access a credit report include:
Banks
Mortgage loan originators
Residential rental companies
Creditors
Student loan providers
Utility companies
Insurance companies
Employers
Collection agencies
Government agencies
While credit reports are not open to the public, many institutions can gain access through a court order. When a lawsuit is opened against a debtor, a judge may grant access to personal financial records like a credit report.
Can I Collect Damages in a California Fair Credit Reporting Act Violation Lawsuit?
Damages in a California FCRA violation lawsuit can be recovered by the injured consumer and usually involve the following:
Statutory damages
Actual damages
Attorney fees and court costs
Possible punitive damages
The credit report errors must be considered willful or negligent. A negligent violation, i.e., non-willful, refers to an unreasonable mistake by the misconduct of a credit furnisher or credit bureau. On the other hand, a willful error refers to an act to consciously infringes on a consumer's rights.
What Are the Most Common FCRA Violations?
When consumers read over their credit reports, there are some common FCRA violations to consider.
Failing to Remove Old and Out-of-Date Information
Credit reporting agencies must ensure that the information supplied to them by creditors and other entities is accurate and up-to-date. In addition, credit furnishers are obligated to make sure the information they give to the agencies is correct.
Failing to check the accuracy of the information supplied or the date associated with the facts may be considered a violation of the FCRA.
For example:
Failing to report that a consumer paid off their credit card debt
Failing to remove a real estate foreclosure older than 7 years
Reporting an account is active after a consumer closes it
Failing to report that a debt was cleared in a Chapter 7 bankruptcy
A Chapter 7 bankruptcy is meant to give a consumer a fresh start. If the debts are not cleared on their credit report, a bankruptcy lawyer should immediately file a dispute through the credit reporting agency.
Furnishing or Reporting Inaccuracies
Furnishing or reporting inaccurate information is a difficult FCRA violation to dispute. Debtors must keep accurate records to prove the correct information.
Some commonly reported inaccuracies include:
Misstating the balance due on a Chapter 13 bankruptcy repayment plan
Reporting payments as late when they were paid on time
Listing a consumer as a debtor on an account when they were only a user
Misreporting a debt settlement as charged-off
Identity theft is a growing problem and can damage a credit report considerably. When furnishers supply the bureaus with information on an account that was flagged for identity theft, the consumer may be able to recover damages.
Mistaken Identity
With millions of people to track in the US, mixing up a file with that of a consumer of a similar name and background can happen. However, it is the responsibility of the credit reporting agencies to keep accurate credit information about each consumer. If an agency fails in its obligation, the consumer may have recourse.
Some ways consumer's identities can become mixed with another include:
Failing to distinguish between the Jr. and Sr. of a name
Mixing the files of people with the same first and last name but with different middle names and addresses
Duplicating negative credit information between consumers of similar social security numbers
Mistaken Being Reported as Deceased
If an information furnisher mistakenly reports a consumer as deceased, it can be a very difficult road to reestablish their identity. Some of the consequences of appearing as deceased to the credit bureaus include:
Being flagged for criminal activity
Inability to open new lines of credit
Inability to access accounts
The rejection of tax returns
Inability to collect government payments, including social security benefits or welfare
Being falsely listed as deceased on a credit report can take months to resolve. Filing a dispute and supplying all the necessary documents can be challenging without assistance.
Failing to Acknowledge and Handle Disputes Properly
Credit reporting institutions and information furnishers are required to follow certain procedures once a dispute has been received. When a credit agency is given notice of the inaccuracies on a credit report, they are obligated to:
Conduct a reasonable investigation into the dispute
Notify the creditor that the dispute process has begun concerning the debt in question
Correct the erroneous information
Remove the disputed debt
Notify other agencies of the inaccuracies
The credit reporting agency has 30 days from receipt of the dispute filing to correct or delete unverifiable or inaccurate information.
Privacy Violations
Credit reports are private. If a credit bureau shares consumer information without authorization, they may be held liable in an FCRA violation lawsuit.
In addition, if a person or entity pulls a credit report for impermissible reasons, they are violating the FCRA. Some examples of impermissible purposes include:
A potential employer requests a credit report and gains access without the consumer's knowledge or consent
A creditor whose debt was discharged in bankruptcy pulls a report to check the debtor's current financial status
A person or entity pulls a report to determine if a debt can be collected prior to filing a lawsuit on an involuntary debt or non-credit matter
If a credit reporting agency, information furnisher, or creditor violates any aspect of the FCRA, a consumer has a right to seek compensational remedies.
How Can a Pasadena Credit Restoration Attorney Help?
Credit restoration attorneys can help by:
Obtaining the most recent credit reports from Equifax, TransUnion, and Experian
Handling credit reporting disputes by investigating each error
Gathering critical evidence to prove the information is erroneous
Disputing the erroneous charges with each of the credit bureaus
Stopping debt collection harassment
Investigating credit identity theft
Parties who commit FCRA violations can damage many aspects of a consumer's life. Holding parties accountable for willful or negligent credit reporting errors is necessary to prevent similar future actions.
Schedule a Consultation with a Credit Restoration Attorney in California Today
Riverside credit repair attorneys understand the intricate and lengthy process of credit restoration. At Korompis Law, we provide legal advice for debt relief, bankruptcy options, and credit repair services for Southern California. We have years of experience helping consumers hurt by FCRA violations.
Schedule a free consultation at our law firm today by dialing (626) 938-9200. We are currently serving the areas of Riverside County, Glendale, Los Angeles, Burbank, San Bernardino, San Diego, San Jose, and Orange County