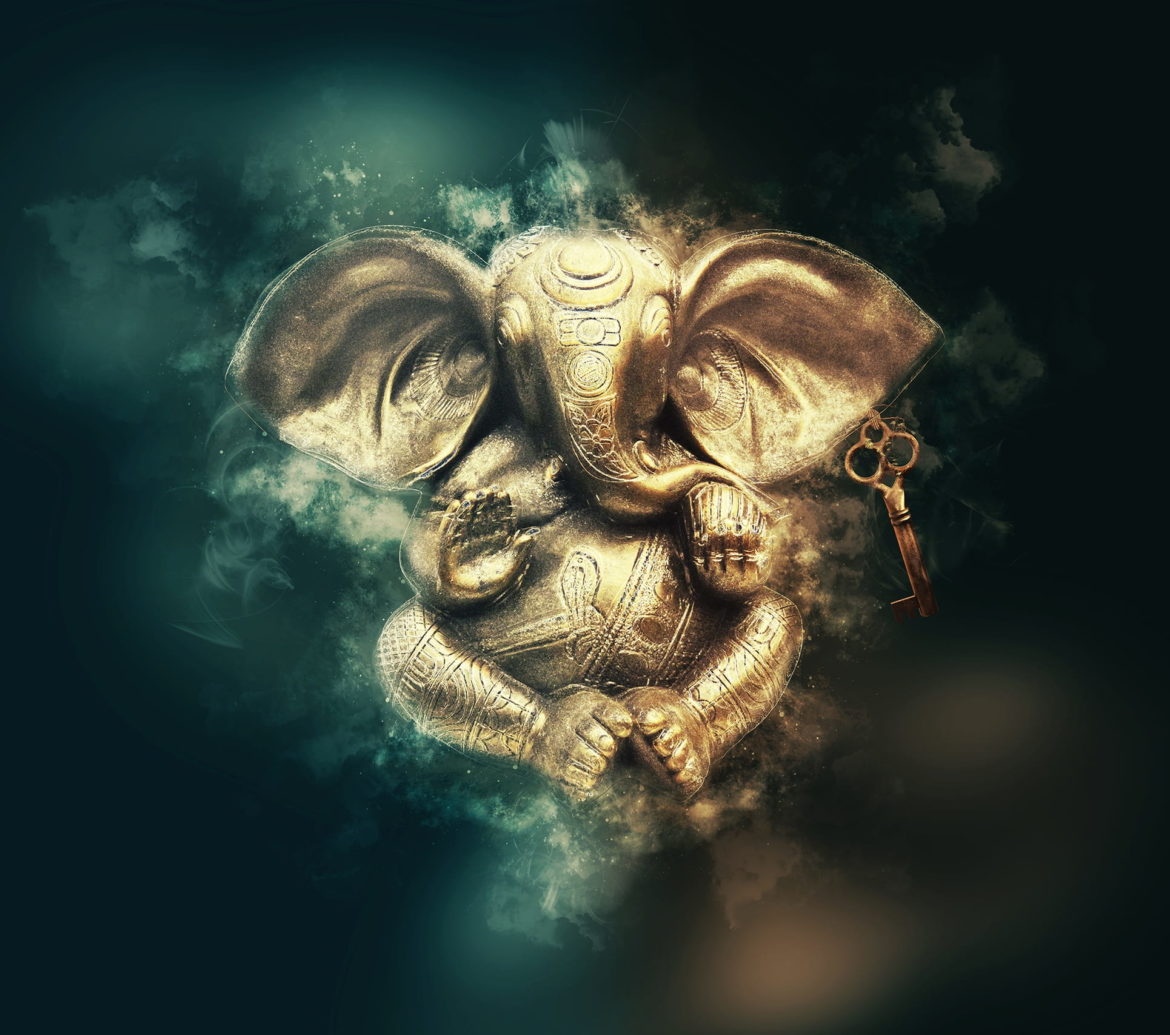 One of the best things about living in India is the abundance of festivals we have starting right from Rakhi and ending with Holi, and if you ask me my favourite part of it all, like every girl I will clap my hands together and say getting ready. With Ganesh Chaturthi right around the corner we, especially in Maharashtra, get to witness an atmosphere filled with zest all around awaiting the upcoming festivities and of course for people like me, an occasion to dress up.
Like a lot of people around me, I am always facing the question of what to wear, the dilemma of choosing an outfit that makes me look gorgeous while at the same time maintaining a little simplicity, normally to fulfil both these criteria I wear a basic suit. Then comes the harder part, the accessories. With Indian outfits, one normally pictures a polkhi earring or a jhumka but for a long day where I need to go to multiple houses, I would much rather prefer wearing some studs or in case I am in the mood for something bigger, medium-sized balis. As soon as I reduce the size of my earrings I feel less stressed about the safety of my diamonds throughout the day and there is a smaller chance of my ears hurting due to the weight of the pieces.
Normally, since I wear a dupatta I choose not to accessorise my neck with anything else but in case I am wearing something without a dupatta I would go with a short-chained pendant. For my hands, I would wear a light bracelet on my left hand with a small ring on it and a larger ring on my right hand to ensure my hands don't look empty. In case I am not in a mood for two rings I switch it to a watch on one hand and a bracelet on another. Once I am done deciding on my clothes and accessories I move onto my makeup, I always prefer a light make up look, a light eyeshadow, thin eyeliner, some blush, highlighter and a natural lipstick as my make up look. For anyone who knows me, they know that I believe its criminal to leave the house in anything but heels if I am choosing to doll up, so to complete my Ganpati look I would pair my outfit with mid-sized heels and a small metallic clutch.
So now that we have gotten ready for Ganesh Chaturthi together, I cannot wait to share with you all my other festival looks, do tag us and dm us your Ganpati looks so that we can all share tips for next time. Wishing you all a Happy Ganesh Chaturthi!
Stay carefree,
Ashmika