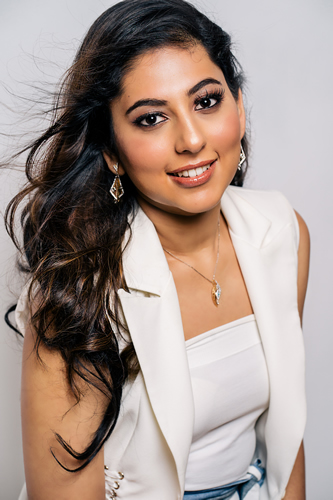 – Diamonds have always been my favourite toys, then and even now.
As a child, I could never really fit into one given mould, well, still don't. From scattering diamonds on the floor at the age of 2, feeling happy on assisting and giving inputs on my mom's collection to even designing my first ever collection for an annual exhibition at 18, I've come a long way. Being one of the youngest jewellery designer launching my own collection, it was an overwhelming experience but I am looking forward to the roller-coaster ride.
While studying for my BSc in business and management, I assisted my parents in their work. This made me understand the business side of work better. What shocked me was people's perception of jewellery hasn't really changed over the years. I see a lot of my friends wanting to accessorise themselves but do not enjoy the current designs or look of the jewellery. Everyone looks at jewellery as an investment rather than a mode of self-expression, that's what I want to change – THE MINDSET.
Having the privilege of getting years of experience in the industry has fuelled my passion for jewellery and appreciation for great craftsmanship. This has made me create, build, and share my vision with all. I am inspired by the people around me. We are a generation of idiosyncratic minimalists, we want things to be unique yet loved by all, and these are the qualities that make me want to design. My challenge is to change the outlook of my audience that currently looks at jewellery as an investment burden, to a perspective that embraces the carefree self-expression that can be provided by my creations. It is all about making ordinary people, carefreely extraordinary.