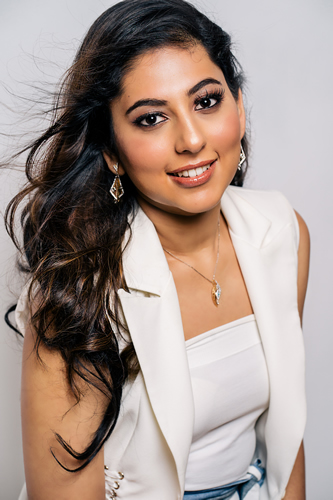 The most common question at my age, and essentially the most important one at any age is "Who am I?"
If you ask my teachers, they'll say a shy, focused girl, my friends would probably say I am a bubbly yet introverted person, but my best friend would tell you I cannot be placed in any specific box. And that is exactly what I want my jewellery and every collection I make to depict. My first four collections are inspired by those around me, my surroundings and a lot of the emotions I went through in the last few years.
I think it would be safe to say that we all have a rebel inside of us, and that is exactly what my first collection DAUNTLESS focuses on. It's an ode to the fire in every person, the fire that ignites every time one is wronged, the fire that ignites every time the world says you cannot do something and the flames that roar, claiming the world back into your fists.
My second collection QUE SERA SERA is for every moment that you want to live to the fullest, where you are going with the flow and finding happiness in the smallest moments. Those moments of fleeting happiness that are unrecognized while growing up, but every time you think of them there is a twinkle in your eye, for me, there are hundreds of such moments and the commonality of them all? A sparkle on my wrist which drew me to make a collection that adds not only glamour to your look but a hint of mischief too.
Recently, our society has taken humongous strides in breaking the shackles created by stereotypes, whether it was something as big as the decriminalization of section 377 or the large spread acceptance of diverse cultures within our existing communities, LAISSEZ-ALLER is a tribute to every minute spent, every cry and every voice that has to lead us to the world we live in today.
My final preliminary collection is based on something I have found along the way, something that I will keep searching for and something we all seek, bringing me back to my opening question, "Who am I?" GNOTHI SEAUTON which literally translates to know thyself is a phrase used by the Greeks to remind one of the importance of self-discovery. The last few months I discovered parts of me I never thought existed, a few months back I wouldn't have even dreamed I would be prepared to write this blog or launch this website but over the last few months I have learned not to back down, and I hope my pieces provide the same inspiration to you.
These glittering stones allowed me to express who I am in the truest form, every facet manifested a new side of me, and that freedom of expression is something deserved by everyone and something that I hope my products will be able to provide. Jewellery should not just be looked at as an investment but rather a depiction of the phrase "you are what you wear". On that note, I'd like to thank you for giving Ashmika a chance and taking time to read this blog, here's to new beginnings and our new journey together.
Stay carefree,
Ashmika